07 July 2016
Tow Canadians on Pionniers team



After the announcement of extra time at the official launch of the club, the Pioneers of Chamonix-Morzine continue to prepare for the next season Saxoprint LIGUE MAGNUS. Before resuming workouts in early August, the club is pleased to formalize the first reinforcements of the team with the arrival of two Canadians today!
The experienced Ned Lukacevic arrives at CMHC

The Canadian Ned Lukacevic will be part of the adventure of the pioneers for this first season Saxoprint LIGUE MAGNUS! Defector Edinburgh Capitals (EIHL), the center of 30 years will be a significant asset in attack, he has a big experience including five seasons in the WHL and six alternates between the AHL and ECHL. Last season, Ned has completed its third year in EIHL for a total of 143 points at the counters (55 goals and 88 assists in 140 games). Very good player powerplay for heavy typing, the Canadian should bring its power and efficiency in the attack Pioneers! The club welcomes him.

Back to Carl Hudson in the Alps

News that should delight fans: Carl Hudson is well and truly back! After a great season in HCMAG in 2013/2014, Canadian 30-year duration was two years in Cardiff in EIHL. Solid defender with very good skills in attack, Carl had been delighting residents of the Skoda Arena, ending the year as the "best pointer of the defenders of the league" with no less than 25 points in 26 games (8 goals, 17 assists). Besson friend of brothers who have already extended the club, he made his comeback in the Alps with big ambitions for its second season in Saxoprint LIGUE MAGNUS!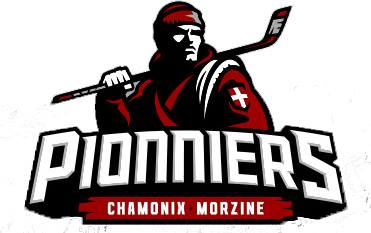 ---