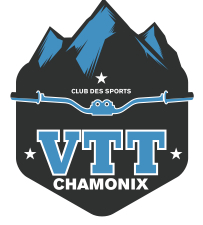 ---
T. 06 62 71 77 01
E. sectionvttchamonix@gmail.com
---
MOUNTAIN BIKING
The mountain biking section of the Chamonix Sports Club is open to children from 5 years old. The disciplines offered are Cross country (XC), trial, downhill (DH) and enduro for older children (subject to having the required technical level).
Pre club (2014/2015) 1 training session per week, Saturday morning (1h30) 160 euros for the year (license included)
Competition groups, the price is progressive according to the age of the child. 2 training sessions per week (2 hours) on Wednesday and Saturday afternoon. Prices include license
Poussin (2014/2013) 200 euros
Pupille (2012/2011) 220 euros
Benjamin (2010/2009) 240 euros
Minime (2008/2007) 250 euros
Cadet (2006/2005) 250 euros
Enduro groups: from Minime. Trainings take place on Sunday afternoon (3h) 250 euros for the year (license included)
The trainings take place from September to the Toussaint holidays, they resume after the Easter holidays until the summer holidays. In summer, courses are organized for competition groups, these courses are paying.
/!\ Schedules and groups are likely to change due to current health restrictions.
Please read the government guidelines applicable to the supervision of physical activity as well as the obligations for practitioners (travel restrictions, documents attesting to the place of residence to be carried on you, ...)